Rewriting the Sentence II Summit on Alternatives to Incarceration
GWU's Dorothy Marvin Betts Theatre – Washington, D.C. – October 16-17, 2023
Featuring:
Director Colette Peters, Federal Bureau of Prisons
Hon. Carlton Reeves, Chairman, United States Sentencing Commission
Dr. Alisha Moreland-Capuia, trauma-informed systems transformation expert + professor, Mclean/Harvard
Innovative federal judges, prosecutors, defenders, and criminal legal practitioners
Interactive sessions, roundtables, and virtual sessions with currently incarcerated people
Expert insights on issues such as trauma-informed care, behavioral science, and implicit bias
Join us at this two-day, dedicated peer-to-peer learning forum where judges, prosecutors, and other legal system decision-makers from federal, state, and local jurisdictions will convene to confront the complex challenges of incarceration and its harmful consequences and encourage meaningful change by fostering the adoption of alternative sentencing programs and a more effective approach to safety and justice.
This gathering will act as a space for meaningful exchanges between leaders and practitioners already steeped in the alternatives-to-imprisonment landscape, for those curious to engage further on ATI implementation, and for those open to learning about what ATI programs are currently in use. Individuals departing from this Summit might become change agents for these alternatives in their respective jurisdictions and communities.
Click here for additional Summit information, including CLE accreditation, travel, and accommodation. 
CJHD Board Member Alan Vinegrad Testifies at United States Sentencing Commission Public Hearing
CJHD Supports USSC for Proposed Expansion of Compassionate Release Criteria
WASHINGTON, D.C. – CJHD Board member Alan Vinegrad, Senior Counsel at Covington & Burling LLP, testified on behalf of CJHD last Thursday, February 23, in support of the United States Sentencing Commission (USSC)'s proposed amendments expanding compassionate release criteria.
In his testimony, Vinegrad expressed  that CJHD "enthusiastically supports the Commission's amendments to 1B1.13" as a "long-awaited, thoughtful, carefully crafted and measured response to Congress's directive in the Sentencing Reform Act that this Commission delineate the circumstances in which persons in federal custody may be released or have their sentences reduced for extraordinary and compelling reasons.
"Importantly, this amendment is the right thing to do to enable judges to address individual cases of manifest sentencing injustice consistent with the legislative history of the compassionate release statute" and also "correctly protect the discretion of a judge to find that other, unspecified circumstances may … qualify as an extraordinary and compelling reason justifying a sentence reduction or release."
Hanna Liebman Dershowitz, CJHD's Director of Policy and Legal Affairs, joined Vinegrad at the Commission's hearing.
The link to the hearing and agenda can be found here: https://www.ussc.gov/policymaking/meetings-hearings/public-hearing-february-23-24-2023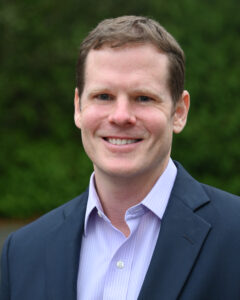 "Chris has worked so many years to support the people within our corrections system and promote strategies for successful re-entry.
This is a well-deserved feature about him and his work."
CJHD Welcomes New Executive Director
Center for Justice and Human Dignity Welcomes Christopher Poulos as Executive Director
OLYMPIA, WA – Following an extensive, nationwide recruitment effort, the Center for Justice and Human Dignity (CJHD) is honored to announce the appointment of Christopher Poulos as Executive Director, effective February 1, 2023. Poulos is an attorney and former senior government executive who brings a wealth of personal and professional passion and expertise to this pivotal role. His path led him from trauma, addiction, and incarceration to graduating from college and law school and serving at both the White House Office of National Drug Control Policy and The Sentencing Project.
After attaining licensure in state and federal court, Poulos served as Executive Director of the Washington Statewide Reentry Council and, most recently, as Director of Person-Centered Services at the Washington State Department of Corrections. His position at the Washington State Department of Corrections was unique in that it was the first of its kind and the first time a formerly incarcerated person has held a senior executive role in a state department of corrections.
Poulos's work and personal story have been featured on The Today Show and in The Guardian, The New York Times, Washington Post, NBC News, The Hill, Crosscut, The Epoch Times and The Harvard Law and Policy Review. Poulos was selected as one of Portland Magazine's "Most Intriguing People" and as "Law Student of the Year" by National Jurist Magazine.
Now available on-demand
The Role of the U.S. Sentencing Commission in Decarceration: First Step Act and Beyond
A weekly virtual panel discussion series examining how the U.S. Sentencing Commission and its guidelines impact mass incarceration. Featuring judges, scholars, and practitioners discussing how guidelines, policy statements, and data collection might advance decarceration efforts and address system disparities. Watch all panels here.
Visit our Events page to learn more!
The critical impact of sentencing
"During the sentencing hearing, the lawyers and the judge discuss the appropriate sentence, often at great length, but after the judge announces a decision, that judge, the lawyers, and the staff move on to the next case; the hearing and outcome soon fade into distant memory.
Meanwhile, for the defendant, the torture of a monotonous existence begins, while life for his family moves forward without him. For him, every day, month and year that was added to the ultimate sentence will matter. The difference between ten and fifteen years may determine whether a parent sees his young child graduate from high school; the difference between ten and fifteen months may determine whether a son sees his sick parent before that parent passes away; the difference between probation and fifteen days may determine whether the defendant is able to maintain his employment and support his family.
Thus, it is crucial that judges give careful consideration to every minute that is added to a defendant's sentence. Liberty is the norm; every moment of incarceration should be justified."
Hon. George J. Hazel, U.S. District Judge, District of Maryland